FOOD SAFETY YOU CAN COUNT ON
Willie Itule Produce Maintains the Highest Food Safety Standards
Our Commitment to Protecting You 
From ranches, greenhouses, farms, packinghouses, distributors, storage facilities and transportation companies, food goes through many hands and steps before it's delivered to your company. Despite all those involved in the process of delivering quality produce, we completely own the responsibility of mitigating the risks involved throughout each step of the process.
Our full-time food safety and quality assurance manager has designed our food safety standards from the Global Food Safety Initiative (GFSI) requirements using the packinghouse system standards and checklist. At every step of the way, we adhere to those requirements. In our last PrimusGFS Packinghouse Food Safety Audit, our new facility received a final score of 100 percent, validating our complete commitment to food safety.
We welcome you to tour our produce company's facility and learn more about our food safety program — simply contact your sales representative or our food safety and quality assurance manager Joe Oddo to schedule an appointment. We'll be happy to answer your questions and show you around.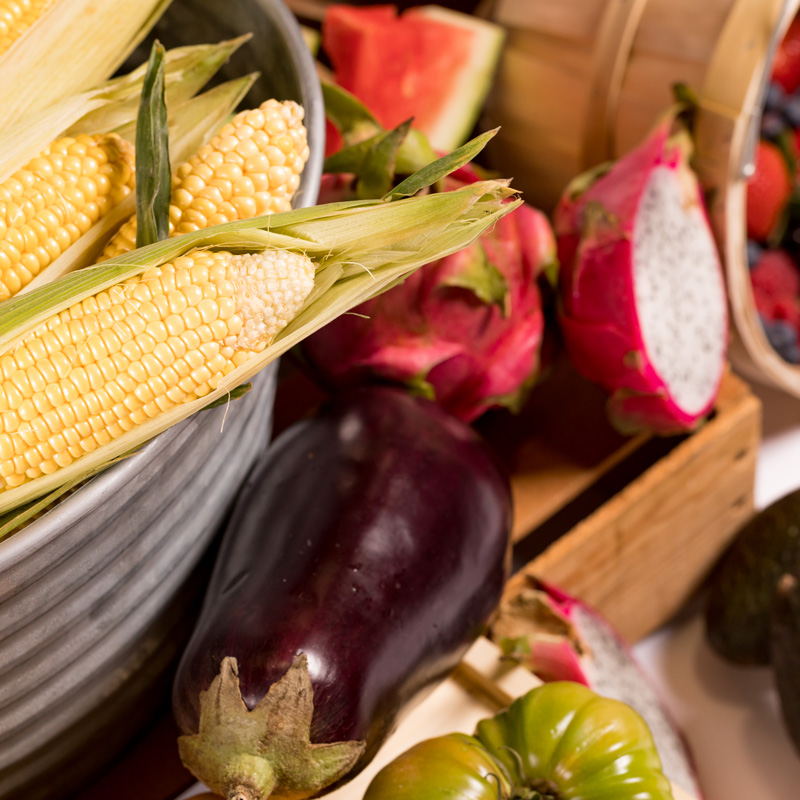 At Willie Itule Produce, we ensure that our policies and procedures for maintaining industry-leading food safety standards are implemented at all times and verified on a continual basis. We stand behind our produce 100%.
Compliance
We've implemented a supplier approval program that validates supplier, partner and vendor compliance with our industry-leading food safety program, and it includes current validated third-party audit(s) with corrective actions, certificates and a letter of guarantee for GMP compliance.
Like all Arizona produce companies, we comply with the FDA Food Defense requirements, but we also go above and beyond. Added measures comprise of 24-hour video surveillance, key card entry for authorized personnel, policies for visitors and contractors, and secure, locked delivery trucks.
Facilities
Our state-of-the-art 80,000 square-foot facility houses 50,000 square feet of cooler space, including a refrigerated and sealed loading dock to ensure the cold chain remains intact.
We ensure the continuous electronic temperature monitoring and logging of all refrigerated space that's optimized for the safety measures of the stored product(s) and includes an alert system that communicates directly with our food safety manager and a back-up staff member.
Willie Itule Produce employs an integrated food-safe pest management program that's implemented throughout the entire facility's interior and exterior.
Procedures
We've implemented rigorous receiving procedures, including confirmation of product traceability and lot code designation, food defense, product and trailer temperature confirmations, quality checks and on-hold or rejected product procedures and logging.
Our Phoenix produce company takes an all-hands-on-deck approach to communication with affected customers in the event of a recall, which is preceded by planned and comprehensive recall procedures that include a designated recall team with specific roles, external contact listings and four mock recalls performed per year to confirm readiness.
Willie Itule Produce has designed a thorough allergen control program, which employs standard operation procedures for receiving and delivering as well as segregated storage to eliminate cross contamination and allergen-only equipment for sanitation.
We require employee education for all staff on a regular basis and during new hire orientation, which covers GMPs, food safety, personal hygiene, food defense, allergen control and additional topics as they relate to the employee's role and responsibilities.
We use a master sanitation and preventative maintenance schedule for all tasks — daily, weekly, monthly, quarterly, biannual and annual — that includes a regular microbial testing schedule to verify that cleaning and sanitation procedures meet our rigorous standards.
Our state-of-the-art, 80,000 square foot facilities provide the most efficient storage for your produce. Fresh, crisp, top quality fruits and vegetables delivered 6 days a week.
PRODUCE DELIVERED THE WAY YOU WANT, WITH QUALITY AND CARE
CONTACT US TODAY!